Motor & Drive Systems 2014 will be held January 29-30 in Orlando, Florida. This is an international, industry-leading conference focused on the latest growth trends and technical advancements impacting motor and drive systems.
Join MH&W and hundreds of peers and potential business partners and discover how new technologies are improving performance, energy efficiency and providing cost savings in a variety of applications.
MH&W will be exhibiting the latest in Cool Blue® products.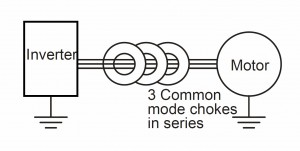 MH&W supplies North America with Magnetec Cool Blue® inductive absorbers to avoid electro erosion especially in motor bearings. Products for inverters, VFD's, and power supplies based on NANOPERM Nanocrystalline material.

Read More about Magnetec, Nanoperm and Cool Blue cores.
Find out more about Motor & Drive Systems 2014.