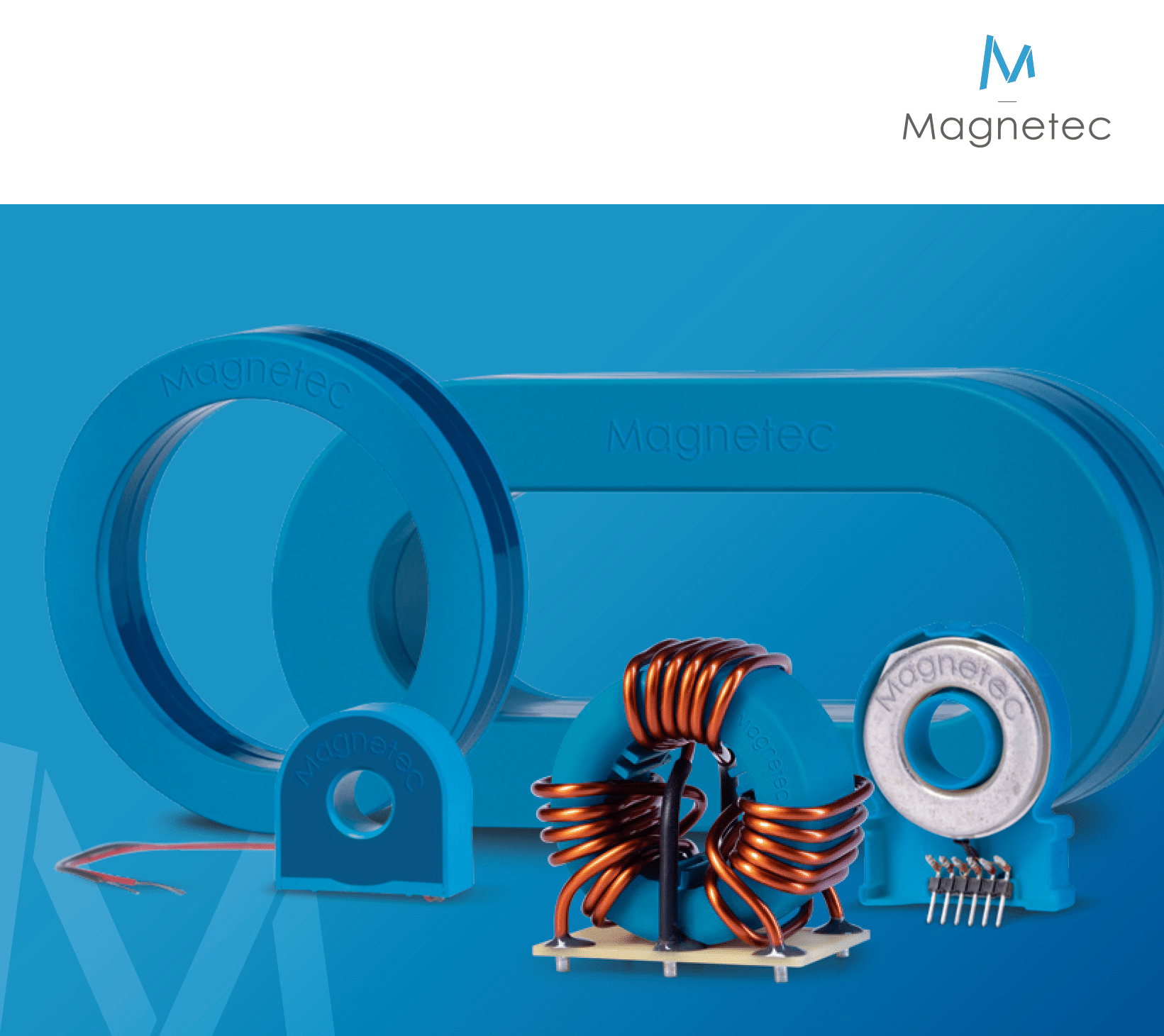 Nanoperm® Material
Nanoperm® is a rapid-solidified, iron-based alloy with an extremely fine crystalline structure. It can justifiably be called 'nanocrystalline' due to typical grain sizes of 10 nanometers. This structure is responsible for Nanoperm's exceptionally good soft magnetic properties which can be modified across a wide range through heat treatment in external magnetic fields.
Nanocrystalline soft magnetic materials are now superior to permalloys, ferrites and even amorphous cobalt based alloys in a growing range of applications.
Standard EMI

Nanoperm®

Core OD Sizes



Nanoperm® LM
Nanoperm® LM cores (µ nom = 1,000-8,000) offer significant benefits over established ferrite materials, particularly when used where there is a high incidence of asymmetrical interference currents, such as in frequency converters.
Nanoperm® LC
Nanoperm® LC toroidal cores are affordable cores for the manufacture of single or multi-phase current-compensated EMC chokes. Thanks to the square core cross-section, maximum attenuation is achieved with minimal material use. They are thus an excellent alternative to existing ferrite-based solutions.

MB*67x®
AC/DC sensitive differential current transformers for charging cable (mode 2), AC wall receptacle (mode 3), DC charging station (mode 4) and optional in on-board charger applications.
SafeBlue®
AC/DC-sensitive residual current converters for charging cables (mode 2), AC wallbox (mode 3), DC charging station (mode 4) and, optionally, in on-board charging applications.
SafeBlue®, MB-67x with integral evaluation unit.

Cut Core
Cut Cores from grain-oriented electrical sheet have long been familiar in industry. They are typically made of soft magnetic material in energy applications, such as transformers and chokes. However, grain-oriented sheets have limited functionality in applications that require higher frequencies and temperatures. Nanocrystalline Cut Cores overcome the problems with their unique soft magnetic material properties.
EMC Chokes
Toroidal tape wound cores made of the nanocrystalline material Nanoperm® are used in single-phase or three phase
current-compensated EMC chokes. They have the highest insertion loss while being the smallest in size.
CoolBlue®
Toroidal cores made of nanocrystalline material Nanoperm ® are used to reduce harmful motor bearing voltages/currents in converter drive systems with high power and/or high clock frequencies.