Schwarzpunkt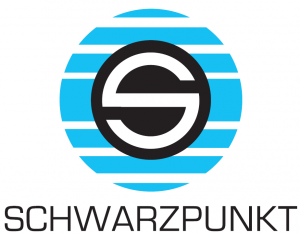 Schwarzpunkt has been in the market for more than 60 years. Thanks to continuously increasing requirements and input of their business partners Schwartzpunkt has become experts in plastics technology and a specialist in thermosets in particular.
Schwarzpunkt is a supplier to

electronics and telecom industry
automotive industry
medical industry
building ventilation and construction industry
aviation
Schwarzpunkt's team of around 50 employees will ensure their work's quality due to their high education level and long-time practical experience gained.
Schwarzpunkt started in 1949 as a supplier of thermosetting parts for German Telecom and their suppliers; soon after this Schwarzpunkt could establish their company as a moulding company for modern plastics, offering to their customers parts manufactured by . . .

. . . compression moulding
. . . transfer moulding
. . . injection moulding
The close co-operation with their raw material suppliers ensures their products' quality. Over 20 years of experience in a subsidiary plant abroad is helping Schwarzpunkt to understand customers' requests.
A wide variety of customers, from medium-sized companies to multinational big concerns, have contributed to Schwarzpunkt's present expertise and know-how.
Company Policy
Schwarzpunkt aims to meet the customer's quality requirements at all times, paying best attention to business partners, in order to recognize their needs and to respond in the best possible way.
This guarantees economical success and long-lasting business relations.
Environment
By maintaining a certified environmental management system Schwarzpunkt documents their pursuit of environmental protection. Stewardship of resources, and in particular of primary energy, is very important.
Every member of Schwarzpunkt's staff is obliged to contribute to the saving of energy and resources. Therefore, every recyclable material has to be collected. This is supported by regular trainings and instructions.
Aims
With Schwarzpunkt's know-how and expertise, and by using modern technology, Schwarzpunkt helps to design functional products, produce reliable parts, ensure the best delivery quality, and thus achieve the highest possible customer satisfaction.
The materials and procedures will be chosen for an application in accordance with customer's requirements and product safety, considering the ecological relevance.
Employees
Constant information of Schwarzpunkt's employees helps to improve the corporate culture.  State-of-the-art workplaces and more precautions to preserve safety and health in the workplace enhances the commitment of our staff.
Future and Further Development
Schwarzpunkt aims for a continuous expansion of the business, especially in several markets. This enhances progress, stabilizes the company and is essential to safeguard jobs.
Business Partners
Schwarzpunkt looks for a team-like co-operation with suppliers, which enables them to meet customers' growing requirements quickly and efficiently, and, above all, reliably.
This results in a wide range of knowledge, high availabilty and a high success rate. The aim, to keep constantly satisfied customers who come back with new enquiries and follow-up orders, thus opting for Schwarzpunkt again and again.